Pre and Postnatal Massage
Prenatal Energy Work

Lymphatic Breast Massage
Labor Induction Massage
Easy Online Scheduling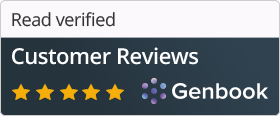 Massage is One of the Best Things You Can Do For You and Your Baby!
A Special Time for You
Pregnancy is a beautiful period of heightened expectation and joy! Pregnancy is also a time when expectant moms experience unique physical and emotional changes that occur as a result of increased weight, changing posture and adjusting hormone levels. As a result of these changes, discomforts including muscular tension, headaches, backaches, neck and shoulder aches may arise

.

For a Healthy Mind & Body
When you are pregnant, nothing feels better than massage! Prenatal massage is a natural touch therapy that reduces muscular discomfort and has been proven to reduce stress hormone levels. Prenatal Massage provides important benefits to you and your baby.
Research conducted at the University of Miami School of Medicine shows that prenatal massage reduces stress hormones in the body, improves mood and sleep patterns, and reduces anxiety and back pain.


Studies also show that women who receive regular massage during pregnancy have lower rates of premature birth and fewer obstetrical problems. Their babies have a lower rate of postnatal complications.
About Prenatal Massage
The massage room is a welcoming retreat from the stresses of everyday life. It is a place of total relaxation for the body and the mind.
The massage experience is a time of reflection, meditation and renewal, allowing the mind to rest as the body is soothed. For expectant moms, this time of rest and rejuvenation spent in massage may provide benefits that extend through pregnancy and beyond. The physical, mental and emotional benefits of massage during pregnancy are significant.
Tranquil Relaxation - A Special Time to Care for Y

ou

Reduce Stress & Anxiety

Relieves Aches and Pains in the Low Back, Neck, Shoulders, Hips and Legs.

Relieves Muscle Tension and Headaches


Reduces Swelling and Edema

Improves Oxygenation to Skin, Muscles & Soft Tissu

es of The Body

Enhances the Pliability of Skin and

Underlying Tissues

Encourages Better Sleep
Is it Safe to Receive Massage During Pregnancy?
Massage is not only safe, Prenatal Massage offers significant health benefits to both mother and child and is an important source of comfort and renewal. In most cases, massage can be
experienced throughout the entire nine-month pregnancy term, including the first trimester.
If health related complications do exist, we require a written okay from your physician or midwife and, in most cases, the massage routine is simply modified to address the issue. Occasionally, complications of pregnancy do contraindicate massage. If you are experiencing complications during pregnancy, discuss your condition with your doctor or midwife first.
If your condition is such that you cannot receive massage during pregnancy, you can still experience many of the same benefits with Energy Bodywork! There are no contraindications for energetic bodywork therapies.
Click here to read more about Energy Bodywork
.
Recent Research on Prenatal Massage
Recent research studies indicate that massage therapy performed during pregnancy can:
Reduce Anxiety
Decrease Symptoms of Depression
Relieve Muscle Aches and Joint Pains improve Labor Outcomes and Newborn Health
Help Regulate Hormone Production
Reduce Swelling
Improve Nerve Pain
Breast Massage in Pregnancy, Nursing and Weaning
Breast Massage can be a wonderful addition to prenatal care and a source of support while nursing and weaning. The benefits of breast massage in the childbearing years include:
Reduced discomfort during pregnancy

Improved skin tone
Increased breast milk production
Relief of engorgement
Can unblock plugged milk glands
Increased drainage during breastfeeding
Decreased appearance of scars and stretch marks
Scheduling Prenatal + Breast Massage
For a full Prenatal + Breast Massage please choose the 105 minute option when scheduling.
Breast Massage can also be worked into a 75 minute session but there may not be enough time for a full body massage.
For specific breast issues only, a 45 minute session is also available.
In case you are wondering... Breast Massage procedures include clearing lymph in tissues surrounding the breasts. Only 12 - 15 minutes are devoted to the actual breasts.
Labor Induction Massage
Video Courtesy of Salt Lake Prenatal Massage
Labor Induction Massage is a safe, natural method used to encourage the onset of labor. For women who are at at least 39 weeks pregnant, or are beyond their due dates and have no contraindicated medical conditions, Labor Induction Massage can be used to increase the likelihood of going into labor.

At Intuitive Bodywork, we focus on three techniques to help facilitate labor:
Massage Therapy to relax the body and mind, lowering stress hormones and raising the level of feel good hormones in the body. A less stressed relaxed body is more physiologically ready for labor and birth.
Acupressure massage is used to stimulate certain points on the body believed to help induce labor.
Specific therapeutic grade essential oils to help stimulate uterine activity are used in the session.
Postnatal Massage


Nurturing the Mind, Body & Spirit
of the New Mom
The stress from childbirth and time spent caring for your newborn may be hard on your body. Postnatal massage gives you nurturing and emotional support to help you gain back your lost energy
and also helps the body return to its condition before pregnancy.
Postnatal massage can help you to feel like yourself again in a short time. Not only will your muscular aches and pains disappear more quickly, your calm mental state is restored.
Benefits of Postnatal Massage
Provides deep relaxation. Being a new mom can be exhausting!

Relieves shoulders and neck pain from carrying and breastfeeding a baby

Helps restore the uterus to its original state

Helps to eliminate excess body fluids and reduces fluid retention

Helps you feel good about yourself. When you feel good about yourself, it is easier to meet the needs of your newborn
x
Prenatal Massage 6 Visit Package - $360.00
If you are about to be a mommy you'll be so happy you have this package! Use your sessions before or after birth or for labor/delivery support.
Six 75 Minute Prenatal Massage Sessions
One 45 Minute Infant Massage Instruction Session!
Our 6 Visit Prenatal Package Includes
Infant Massage Instruction!
Prenatal Massage 3 Visit Package- $190.00
Perfect if you are starting massage later in your pregnancy or for easier budgeting. The 3 visit package does not include infant massage instruction.
Three 75 Minute Prenatal Massage Sessions
x
& Pregnancy Information Links
Breast Changes During Pregnancy
Fun With Popular Baby Names!
Week By Week Pregnancy Calendar
From The Intuitive Bodywork Patient Library
Pregnancy Basics
Stages of Pregnancy
Staying Healthy
Alan Jordan, LMT, NCTMB
Certified in Prenatal Massage

In July 1999, I participated in a research training workshop at the Touch Research Institute (TRI) at the University of Miami School of Medicine. Research studies in progress at that time included:
A study about the effects of massage on depressed mothers-to-be and their babies
A study concerning the effects of massage on premature infants
A study of the use of aromatherapy for infants at bath time
I participated in all 3 studies by interviewing pregnant women, recording movements of unborn children via ultrasound and performing the Brazelton Neonatal Behavioral Assessment Scale test on premature babies.
For me, the highlight of the workshop was massaging Elena M., who only a few weeks earlier was born at the University of Miami weighing less than 1 pound!

The day I "scrubbed up" and put my hands in the incubator to massage Elena, she weighed less than 2 pounds. As I touched and stroked her tiny body, chills ran through my own! I felt that I was experiencing the essence of creation itself!
Massaging Elena was a truly phenomenal moment of my life. The TRI experience confirmed my commitment to working with pregnant women and the new life they carry within!
.
Intuitive Bodywork
337 Bridge Street
717-884-9568